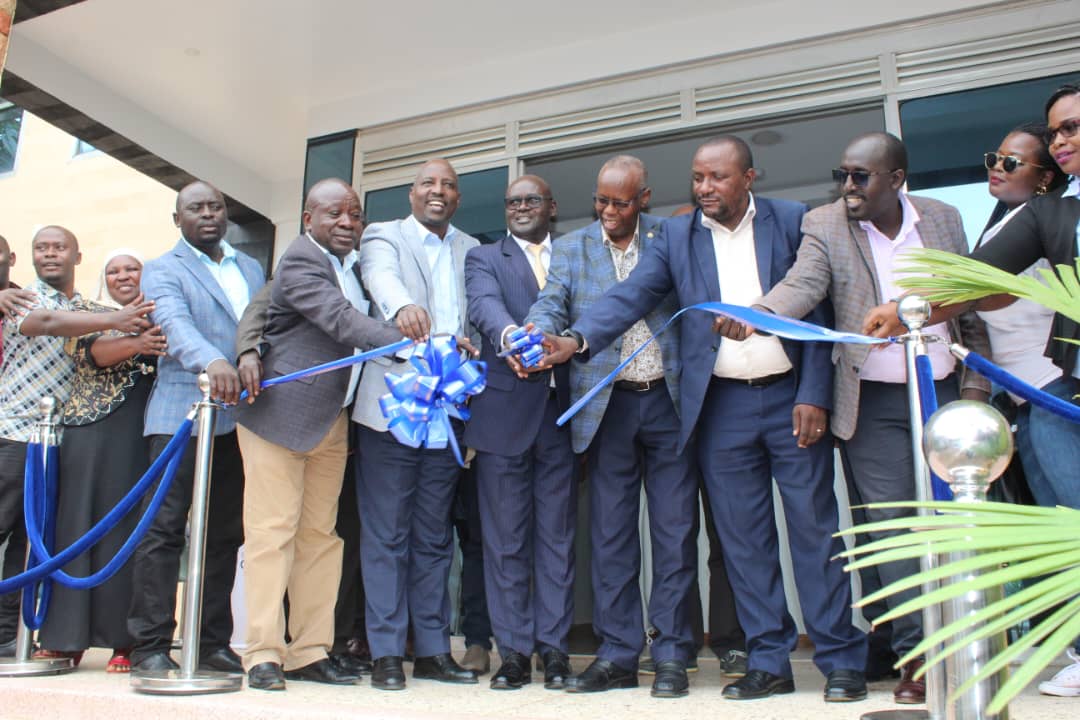 EACOP Opens Masaka Office To Solve PAPs Grievances
Posted On
26th, Apr 2023
Share This
The East African Crude Oil Pipeline (EACOP) has opened its regional liaison office in Masaka City to enhance its presence in districts along the pipeline route and solve the existing grievances among the Project Affected Persons (PAPs).
Mr John Bosco Habumugisha, the managing director EACOP said the liaison office aims at supporting implementation the land acquisition process for the main right of way in both Uganda and Tanzania also enhance extensive engagement between EACOP and other stakeholders along the pipeline.
"EACOP project is committed to a meaningful engagement with all its stakeholders based on principles of participation, respect for human rights, non-discrimination, empowerment, transparency and accountability and this office is here to realise the above principles," he said.
Ms Stella Amonyi, the communication Lead EACOP said that Masaka City's strategic location serves as a connection for the pipeline districts of Sembabule, Lwengo, Rakai and Kyotera by enabling stakeholders in four districts to have access to information and comprehensive understanding of project activities.
Mr Achiles Mawanda, the Masaka City deputy mayor applauded EACOP for choosing the city as the central coordinator host of the project liaison offices in the region.
"People in Masaka region are optimistic to get opportunities in this project and so far so good because some children have been sponsored by EACOP in technical institutions and now more employment opportunities have started to come since the liaison offices have been established," he said.
Mr Caleb Tukikirize, the Sembabule Resident District Commissioner (RDC) who was the guest of honour commended EACOP for its efforts to decentralise services to the districts affected by the pipeline.
"Masaka represents a market we can't do without and it's strategic to all the four districts where the pipeline passes and with this office we are confident that all complaints and grievances will be solved completely," he said.