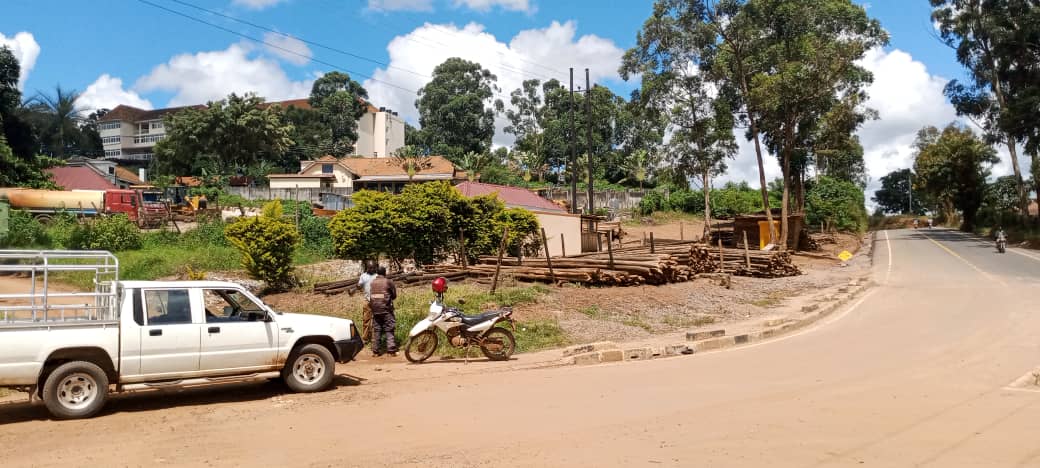 Masaka Gets New Site For City Hall Project
Posted On
3rd, Apr 2023
Share This
What you need to know:
The new city headquarters is now expected to be constructed on another piece of land at Plot 2-10 on Kigamba Road adjacent Masaka Regional Referral Hospital
Masaka City Council has finally resolved on where to erect its headquarters.
This is likely to solve the current impasse between city authorities and Masaka District leadership which had vehemently protested a plan to build the city hall at Kitabiro hill, which currently houses the district headquarters.
The new city headquarters is now expected to be constructed on another piece of land at Plot 2-10 on Kigamba Road adjacent Masaka Regional Referral Hospital.
According to Masaka City Mayor, Ms Florence Namayanja, the decision to abandon the Kitabiro land was reached during a council session last week.
She, however, insists that Masaka City Council is the rightful owner of Kitabiro land advising the district leaders to consider vacating the land because their occupation is long overdue.
"It's not that we have conceded defeat as people may perceive it, but we shall use that land for another development project after getting proper guidelines from the Ministry of Local Government. After two years operating in the city we feel like the district leaders should consider relocating their offices to another area other than continuing to run the district in our territory," Ms Namayanja told this journalists on Monday morning.
Councilors led by Ms Zahara Nalubyayi (Kimaanya Ward) welcomed the decision by council, saying once constriction of a new city hall is complete it will bring all the departments which are currently scattered in different places under one roof.
"Different departments are scattered in the city and we are hopeful that the decision to construct the city new headquarters will help to bring all these offices together which will improve service delivery," she added.
Mr Vincent Ssentongo, the chairperson of the social services committee, said construction of a new city hall has been long overdue despite having Shs1.2 billion on the council bank account to kick start the project.
"The funds we have can help us put up a magnificent building which can host city council offices, but has been idle for close to four years," he added.
Masaka City Council Speaker, Mr Tony Ssempijja said the district leadership should start looking for where to put their offices because the city plans to erect a commercial building at Kitabiro hill.
However, Ssempijja's counterpart at the district, Mr Aloyious Kimuli, insists that the city authorities do not have any control over the property at Kitabiro, adding that they are currently looking for a potential buyer who can give them money.
He said the district is currently looking for Shs4 billion to erect its headquarters.
"So, we expect to use part of the money we shall get from the sale of that property [at Kitabiro hill] to start construction works for our headquarters outside the city," he added.
Masaka last had a well-designed council hall in the 1970s, but the structure was bombed during the liberation war that led to the collapse of former President Idi Amin.
In 2011, a half-acre piece of land that housed the bombed town hall was allocated to the defunct Crane Bank to construct its branch in Masaka and the then municipal council passed a resolution to sell the mayor's gardens to raise money to finance the construction of a new city hall.
Currently, the city offices are housed in government structures along Edward Avenue in Masaka City. Other offices occupy the former Baroda Bank building along Elgin Road.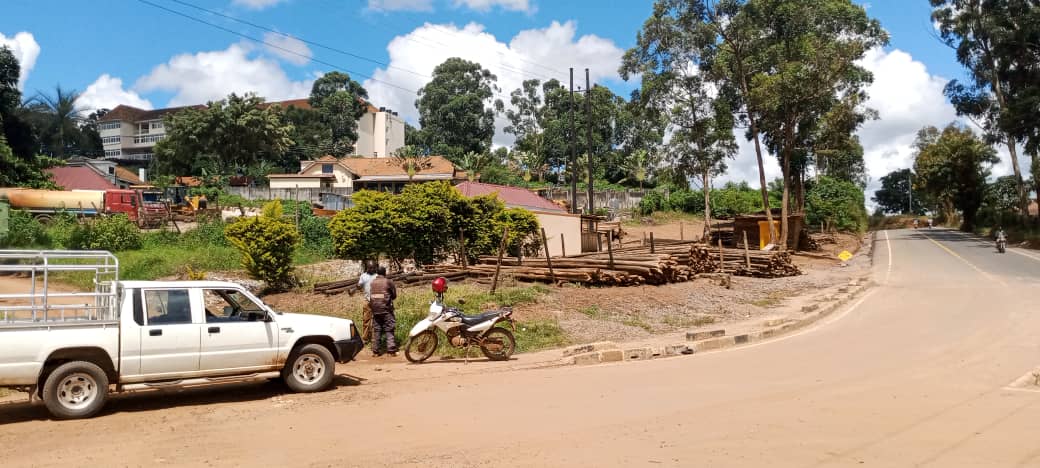 A site on Kigamba Road near Masaka Regional Hospital main gate where Masaka City Authorities plan to erect a new city hall. PHOTO/ RICHARD KYANJO
source : Daily Monitor